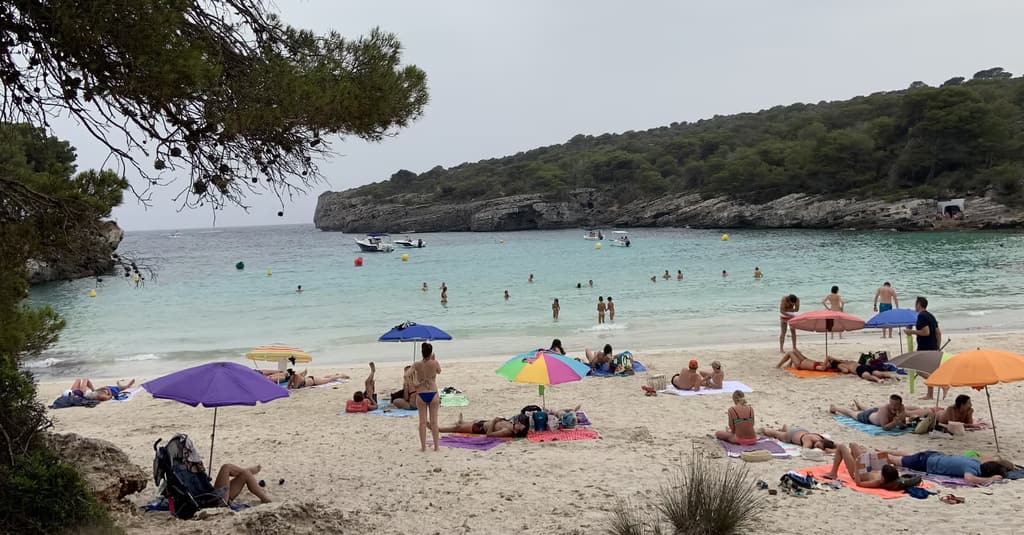 The best activities for the little ones
A family vacation is a perfect opportunity to enjoy with the little ones and have a few days of fun. And although not all trips are ideal to do with children, Menorca is not one of them. There are many things to do in Menorca with children that involve the spectacular landscapes and other activities.
Discover below 4 ideas to enjoy your family vacations!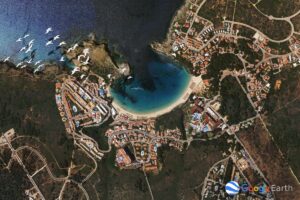 It is Grau
Cala Galdana
Cala en Porter
La Vall
Cala Morell
Sa Caleta
Cala Mesquida
Playa de Binimel·là
They are Saura
Visit the best beaches on the island
When asked, what to do in Menorca with children? The first proposal is somewhat obvious: visit the incredible beaches and coves of the island. A day at the beach is a perfect activity for the whole family, although there are some characteristics that must be taken into account to choose the best beach to go with children.
One of the things to consider is the type of beach. For children, the best are the sandy beaches or coves. These will be safer and will allow them to build castles and play for hours. Another feature to take into account is access: it must be easily accessible, especially if you go with carts. In addition, it is essential that you have parking nearby.
It is also important to choose beaches with calm and shallow waters, so that the little ones can enjoy themselves safely. And finally, it is a good idea to look for beaches with bathrooms and services nearby, to make the day at the beach more comfortable for the whole family.
And what are the best beaches in Menorca to go with children? Here we leave you the most recommended beaches and coves on the island to enjoy with the family:
Explore with boat tours and water sports
In addition to visiting the beaches and taking a bath in the beautiful Mediterranean waters, you can also enjoy the nature and landscapes of the island with boat trips or different water sports.
If you want to know the island from the sea and visit some coves that can be difficult to reach with children, then a boat trip is a good option. This is an activity that the whole family will surely enjoy.
But if you prefer to explore the island on your own, then water sports or activities are the most suitable. A snorkeling session, kayak rides, surf lessons or jet skis are some of the most popular options to do in Menorca with children.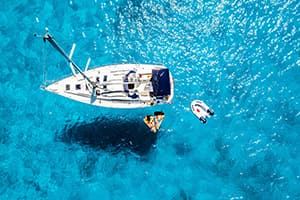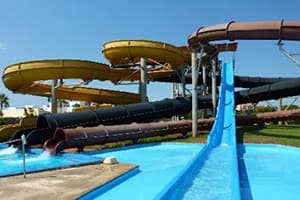 A fun day at the water parks
You don't know what to do in Menorca with children outside the beach? Well, we have the perfect plan: visit Menorca's water parks to have a refreshing day with lots of fun. With a huge variety of games for adults and children, the water parks are perfect for the whole family and are something different to do in Menorca. These are the 3 water parks that you can visit on the island:
Aqua Center,

10 minutes by car from Ciutadella

.
AquaRock

, en Cala'n Bosch.

Splash sur Menorca

, en Sant Lluís.
El Lloc de Menorca, for animal lovers
Menorca stands out for being an island with a lot of natural wealth and great biodiversity. Through snorkeling or visitingnatural parksyou can see a little of this special ecosystem.
But if you want to see different animals more closely and for the little ones to discover more about them, then Lloc de Menorca is the ideal place. It is a small zoo, located in Alaior and one of the favorite activities to do in Menorca with children.
In this place you can get to know the native fauna and flora of the island, in a very educational and close way. There are many activities for the little ones to interact with the animals. In Lloc de Menorca you can see goats, cows, macaques, fish, lemurs, reptiles, snakes and more.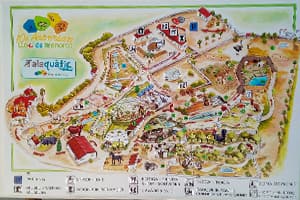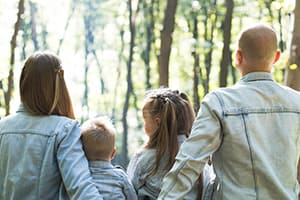 The best plans to do in Menorca with children
These are just a few ideas to do in Menorca with children, but there are undoubtedly many more options to enjoy the island as a family. Explore its natural parks, discover its medievaltowns and villages, go on excursions to the island's lighthouses and viewpoints, among other outdoor activities. Enjoy Menorca with the whole family!