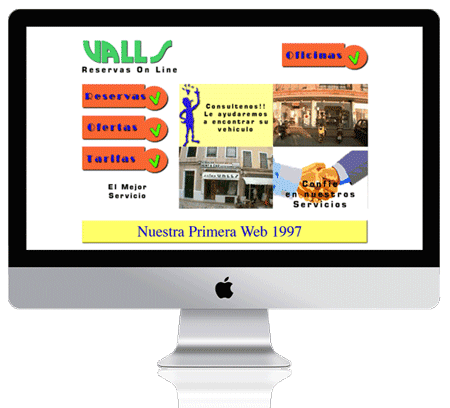 More than 40 years renting cars in Menorca
We guarantee total clarity in the terms and conditions of the rental. You can check our fuel policy, franchises and deposits, insurance coverage, conditions of use, fuel policy, etc. in "General Reservation Conditions". If you still have doubts and want to be attended by an operator you can contact us by phone at 971 57 37 40 Or email.
No surprises when picking up your car or motorcycle
The prices that appear on our website are final, with no additional costs, no hidden charges, or advance payments for fuel. Our rate includes Civil and Voluntary Liability Insurance up to € 50,000,000, Occupant Insurance, Theft Coverage, Roadside Assistance, Unlimited Mileage, Full Fuel – Full, No Filling Costs, Fees. We also offer the possibility of contracting a Premium insurance without excess to enjoy your holidays with complete peace of mind.
Advantages of renting your car with Autos Valls Rent a Car
You can enjoy your rental vehicle at a very affordable price, contracting with a 100% local company and being able to move freely around the island. We are not an agency or a broker. Save the commissions and book directly with us We do not apply charges for change or modification of the reservation through high commissions.
Business values
Commitment, Responsibility, Involvement, Positive attitude, Adaptability
"The little details are what give us the difference"
More than 40 years renting cars
Every year we renew our fleet in order to offer greater security and quality in the rental and together with this we offer personalized customer service, this being our greatest characteristic in the company. In this way, the company has been able to generate the trust of its regular customers, attract new customers and, thus, consolidate itself in the market.
ROAD ASSISTANCE
All our cars and motorcycles include roadside assistance insurance included in the price.
All Inclusive Prices
Our rates are all inclusive and include rent, insurance, 21% VAT and free minibus service for delivery and return to Mahon – Menorca airport.