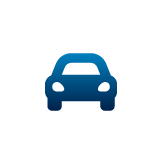 Menorca car rental
Instant confirmation. Comprehensive insurance without excess. No additional costs and no surprises! Autos Valls.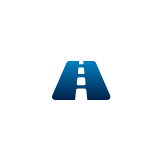 Unlimited mileage
Enjoy your holiday without thinking about the kilometres you can drive.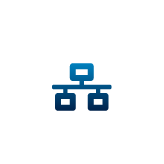 Offices throughout Menorca
Choose the closest car rental office and avoid unnecessary trips or waiting.
¡Reserva tú
Car at the Best All-Inclusive Price!
Your rental car with Autos Valls are all advantages.
The largest network of offices in
car rental

in Menorca !

Autos Valls Rent a Car, we are a car hire company in Minorcawith more than 40 years of experience in the car hire business. We have over 17 offices around the island providing service at Mahon Menorca airport.

Autos Valls car hire in menorca offers the most varied range of car hire, motorbikes, 7 and 9-seater minibuses and vans: Personalised attention, quality service and experience endorse us and have consolidated our position in the car hire sector.

Compare our all-inclusive prices , sorted by amount and type of vehicle. The fact of having an easy and intuitive interface is that we do not increase the final price and we do not apply charges for changes or modifications in your reservation with high charges or fees. We offer discounts of up to 15% to owners, residents, business owners and regular customers, we have a customer service telephone number in case you prefer to make your reservation attended by an operator.

You can hire your vehicle comfortably at Minorca Airport., Mahón Centro, Es Castell, Punta Prima, Hotel Sur Menorca, Binibeca, Es Canutells, Son Bou, San Jaime, Cala Galdana, Hotel Cala Galdana, Arenal del Castell, Playas de Fornells, Cala Bosch, Son Parc, Cala'n Blanes, Cala'n Forcat, Puerto de Mahon o Puerto de Ciutadella y así poder disfrutar al máximo de tus vacaciones ahorrando tiempo. Remember if you are looking to hire a car at Menorca Airportor in another area of Menorca you are on the right website.

Rent your car with a local company that provides Quality, Safety and Peace of Mind on your holiday.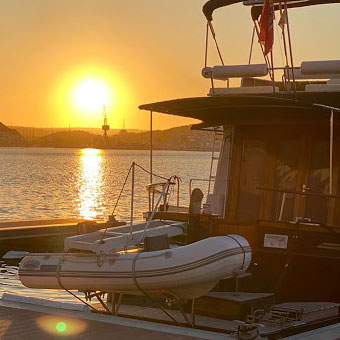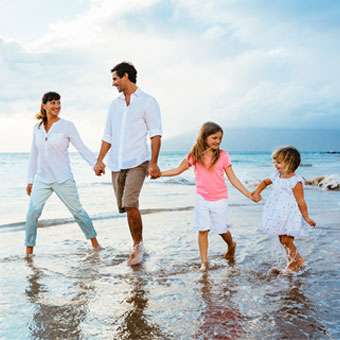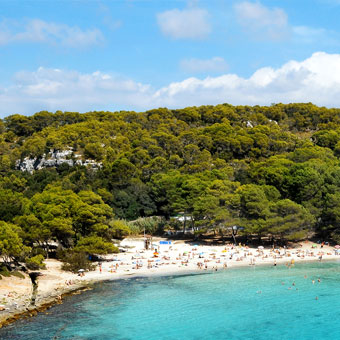 Rent your car in Menorca in 3 simple steps
The fastest and safest way to rent your car.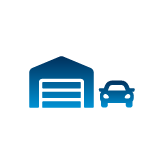 Choose Office
We have more than 17 offices at your service.We have more than 17 offices at your service.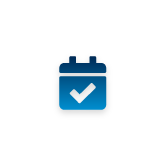 Select the day and time
We will have the car ready at your disposal.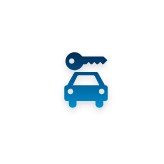 Choose the car
You will receive the confirmation in your email where all the information of your reservation is included.
Why choose us?
We are # 1 Renting Cars in Menorca.
✔
Transparency in rental rates and conditions.
We guarantee total clarity in the terms and conditions of the rental. You can consult our fuel policy, excess, deposits, insurance coverage, conditions of use, and fuel policy etc. at " General Booking Conditions". If you still have questions, you can contact us by phone or email.
✔
We rent cars and Scooters.
If you want to get to the most hidden corners of the island, nothing better than renting a 4×4 or a scooter to get around Menorca. We have the largest fleet of car and Scooter rental in Menorca. We work with the best brands in the market such as Mercedes, Audi, Fiat, Nissan, Yamaha or Honda.
✔
Owners and regular customers.
Have you rented more times at Autos Valls? You are in luck if you or your family already rent a car with us from the third rental on, you can enjoy unique discounts. Get in touch with us and take advantage of our offers and discount codes.
Rent now the vehicle that best suits your needs and your pocket. At Valls rent a car we give you the assurance that you will be getting a rental vehicle of the highest quality and that it will offer you the best guarantees. Enjoy the best price in all of Menorca with everything included and without surprises.
✔
No surprises when picking up your car or motorcycle.
The prices that appear on our website are final, with no additional costs, no hidden charges, or advance payments for fuel. Our rate includes Civil Liability Insurance, Occupant Insurance, Theft Insurance, Roadside Assistance, Unlimited Mileage, Taxes. We also offer the possibility of contracting a Premium insurance without excess to enjoy your holidays with complete peace of mind.
✔
Advantages of renting with Autos Valls.
You can enjoy your rental vehicle at a very affordable price, contracting with a 100% local company and being able to move freely around the island. We are not an agency or a broker. Save the commissions and book directly with us. Free cancellation Covid-19
✔
You choose the way to pay the rental of your vehicle.
At Autos Valls you can choose the way you want to pay for your car or scooter rental by cash, bank transfer, debit card, credit card or Bitcoins… You choose the best way that suits you pay.
The little details are what make the difference
Commitment, responsibility, involvement and a positive attitude.
✔

Free Airport Priority Service (Click&Go).

Avoid queues and long waits! Enjoy a priority pass on the delivery of your car with the new Click & Go free from Valls Rent a Car.
As soon as you arrive on the island of Menorca, Autos Valls staff will be waiting for you at the meeting point in Parking P1 at Menorca Airport. In less than 10 minutes you will have everything you need to enjoy your vacation on the island. From Autos Valls car hire Minorca airport we offer you the solution to have your hire car without any queues. Arrive, sign and enjoy Minorca.
We have a highly qualified staff, with experience, training and professionalism that will guarantee a service of the highest quality, informing you of how to get to your destination. We are the leader in all-inclusive car, motorbike, minibus and scooter hire on the island of Minorca at the best prices.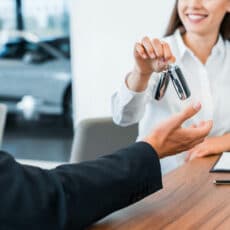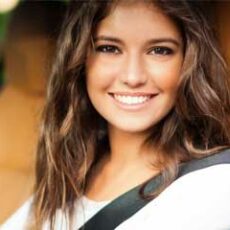 Click & Go
!Avoid queues and long waits! Enjoy a priority pass with the new free Click & Go check-in from Valls Rent a Car.
Premium insurance included in the price.

Free unlimited mileage.

Additional driver Free.
Testimonials
Our clients think about us.