Binibeca Car Rental
If you travel to Menorca, an essential visit is undoubtedly in Binibeca town Vell, Binibeca Car Rental. It is located in the southeast of the island and belongs to the municipality of Sant Lluís just 5 kilometers and 8 kilometers from Mahon.
Remember to have your Binibeca Car Rental to enjoy this area.
This town together with Torret and Binibeca Nou form the area of Menorca known as "Binibeca".
The town was founded between the 60s and 70s with the intention of recreating a Menorcan fishing village. A unique architecture in the world, worthy of admiration, where you can lose yourself in its narrow streets tangled among themselves and feel that spirit of tranquility and peace that the island admires so much with its white houses.
Do not forget to visit its small, but at the same time charming church, the main beach and the promenade that consists of platforms where you can take a bath and cool off in the sunlight.
At Binibeca Car Rental you can move freely, disconnect and relax. The town has a calm and peaceful atmosphere, away from the bustle of the busiest tourist areas. Here you can enjoy the calm of nature, walk through the cobbled streets, and enjoy stunning views of the sea.
In short, Binibeca Car Rental is an excellent way to experience the best that Menorca has to offer. You will have the freedom to go where you want, when you want, allowing you to make the most of your time on the island. So don't hesitate to book a car and start exploring all the wonderful places this island has to offer.
Having a car rental in Mahon is the most comfortable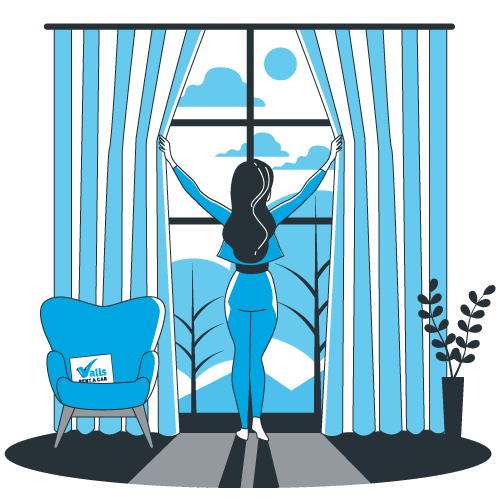 Address
Shopping center Local, nº 1
Binibeca Vell
Menorca 07713
Nearest office open: Punta Prima Beach
Business Hours
Mondays:

09:00 - 20:00

Tuesdays:

09:00 - 20:00

Wednesdays:

09:00 - 20:00

Thursdays:

09:00 - 20:00

Fridays:

09:00 - 20:00

Saturdays:

09:00 - 13:00

Sundays:

08:30 - 12:30
Lunch Time : Mon-Sun
13:00 - 17:00
Binibeca Beach
You can find a multitude of offers in this town from restaurants, supermarkets, hotel complexes and apartments where you can stay if you choose this area.
A few kilometers from the town, there is the "Binibeca" beach, only 200 meters long, therefore, it is quite small and in the middle of summer if you do not go first thing in the morning you may not find a place.
If you are early risers and you arrive among the first, on the right hand side of the beach you will see a tiny and charming corner with a tiny beach where you can enjoy solitude and peace.
Binibeca Car Rental
At the foot of the beach in an old hut is the beach bar where you can refresh yourself with a soft drink, or eat at an affordable price. You will also find the rental of hammocks, umbrellas, scooters, among others.
For all those who love hiking, following the "Camí de Cavalls" you will find wonderful places where you can enjoy the aroma of the sea, such as Caló Fondo (better known by Menorcans for "Ses Olles"), Cap d'en Font or Caló Blanc. Todos estos no tienen arena, sino que son plataformas donde poder tumbarse y lanzarse al precioso mar tranquilo de tonos turquesas.