Son Bou Car Rental
Son Bou is an impressive beach located on the south coast of the island of Menorca. Stretching for more than two kilometers, this beach is one of the longest and most beautiful on the island, and is a popular destination for those looking to enjoy the sun, sand and sea.
In addition to the beach, Son Bou Car Rental is a tourist destination that offers a wide variety of activities and attractions for visitors.
If you are looking for Son Bou Car Rental, Autos Valls is the best option if you want to find a vehicle that meets your needs and budget. Renting a car in Son Bou is an excellent way to explore the island of Menorca, since it allows you to move freely and visit all the places of interest you want.
One of the main attractions of Son Bou is, without a doubt, its beach. The beach is a perfect place to sunbathe, enjoy a refreshing swim in the sea or practice water sports such as windsurfing or paddle surfing.
In addition, the beach is surrounded by dunes and Mediterranean vegetation, which makes it even more spectacular. Along the beach you will find a wide variety of bars and restaurants, where you can enjoy a delicious meal while admiring the sea views.
In conclusion, if you are looking for a Car Rental Son Bou is a beautiful and exciting tourist destination, Son Bou is an excellent option. With its impressive beach, its delicious gastronomy and its great variety of tourist activities, this place is perfect for an unforgettable vacation.
In addition, if you opt for the Son Bou Car Rental, with Autos Valls you will be able to explore the island of Menorca with complete freedom and comfort. Do not miss it!
In short, Son Bou Car Rental, is an excellent way to explore the city and its surroundings. Whether you are interested in gastronomy, tourism, beaches or culture,Son Bou Car Rental, has a lot to offer. At Son Bou Car Rental, we are committed to offering you the best possible service to make your experience as pleasant as possible.
Book your car today and start exploring Son Bou Car Hire!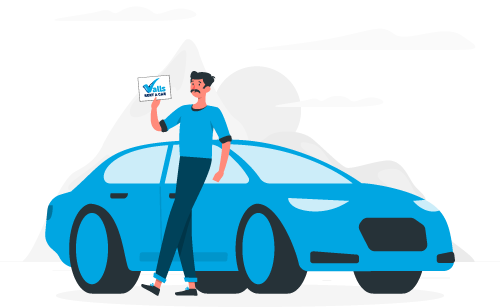 Address
Centro comercial Son Bou
Al lado de Hotel Royal Son Bou, Sol Milanos Pingüinos
Alayor - Playa de Son Bou
Menorca
Phone
Telf: 674 680 751- Telf: 971 593 167 Ext 110
Business Hours
Mondays:

09:00 - 13:00

Tuesdays:

09:00 - 13:00

Wednesdays:

09:00 - 13:00

Thursdays:

09:00 - 13:00

Fridays:

09:00 - 13:00

Saturdays:

09:00 - 13:00

Sundays:

Closed
Lunch Time : Mon-Sun
13:00 - 23:59
In Son Bou Car Rental you will find a wide variety of restaurants offering local and international food, from small taverns to elegant gourmet restaurants. The most popular dishes in the area include the lobster stew, the rice with lobster and the ensaimadas, a delicious sweet typical of the island.
Tourism in Son Bou is very popular, especially during the summer months. Apart from the beach, the area has a large number of tourist activities and places of interest that you cannot miss.
For example, you can visit the AquaRock water park, which is an ideal place for the whole family. Other tourist attractions include the Castillo de San Felipe, an impressive 18th-century fortress that offers spectacular views of the sea, and the Torre d'en Galmés, an ancient Talayotic village that is an important archaeological site.
Look no further and book your Son Bou Car Rental
Address
Shopping Center, Son Bou
Next to: Royal Son Bou - Sol Milanos Pingüinos
Alayor Son Bou Beach
Menorca
Phone
Tel: 674 680 751- Phone: 971 593 167 Ext 110
Business Hours
Mondays:

09:00 - 13:00

Tuesdays:

09:00 - 13:00

Wednesdays:

09:00 - 13:00

Thursdays:

09:00 - 13:00

Fridays:

09:00 - 13:00

Saturdays:

09:00 - 13:00

Sundays:

Closed
Lunch Time : Mon-Sun
13:00 - 23:59