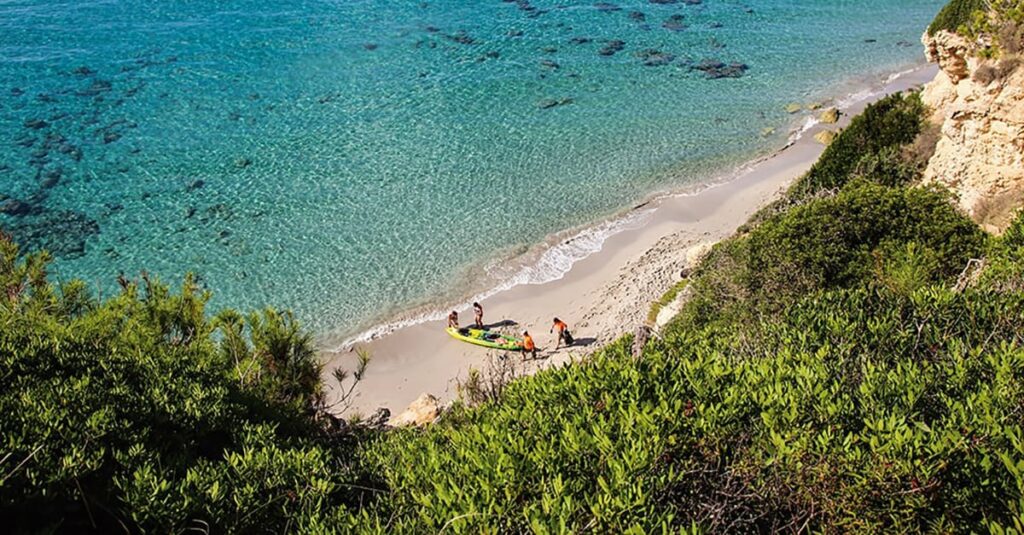 5 bays in the south of Menorca.
One of Menorca's greatest attractions are its beaches, with crystal clear waters and the best landscapesto enjoy this island with all your senses. And among the beaches, the small and isolated beaches are the ones that stand out the most: isolated, unspoilt and small places that turn into real paradises.
Due to their location, to access many of the beaches of Menorca you will need a car and then a walk which will surely give you beautiful postcards of the island. At Autos Valls, we would like your travel to Menorca be unique and that's why we tell you which are our 5 favourite beaches in the south of Minorca that you should visit on your next trip. ¡Let's explore!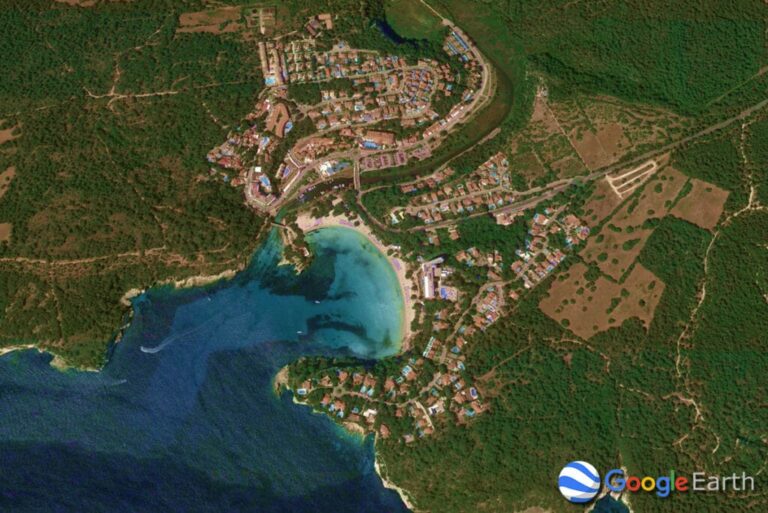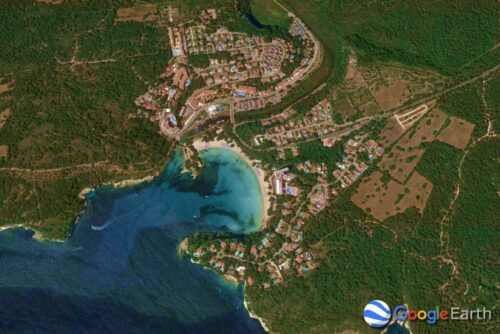 Cala Galdana una de las más famosas
One of the best known and largest beaches on the island, which also turns it into one of the most popular tourist spots. It is shell-shaped and surrounded by cliffs that protect it and create a spectacular landscape.
In Cala Galdana you will find more amenities than in other beaches due to its size and the fact of being more urbanised. There is a parking area and facilities such as beach kiosks, shops, sun beds and beach bars, as well as a wide range of watersports and jet skis. In addition, its shallow waters and its proximity to tourist resorts make it an ideal beach family-friendly, ideal to enjoy with the kids.
Cala Mitjana an unspoiled and accessible bay
Just a 15 minute walk from Cala Galdana you will find Cala Mitjana, one of the most popular beaches in the south of Minorca. It is a small virgin cala with turquoise waters and a natural landscape that combines the green of the pine trees with the white sand.
Due to its location, it is a beach which is very easy to reach, both by car and walking from other nearby beaches. On one side is the smaller but equally charming Cala Mitjaneta, a 5-minute walk away.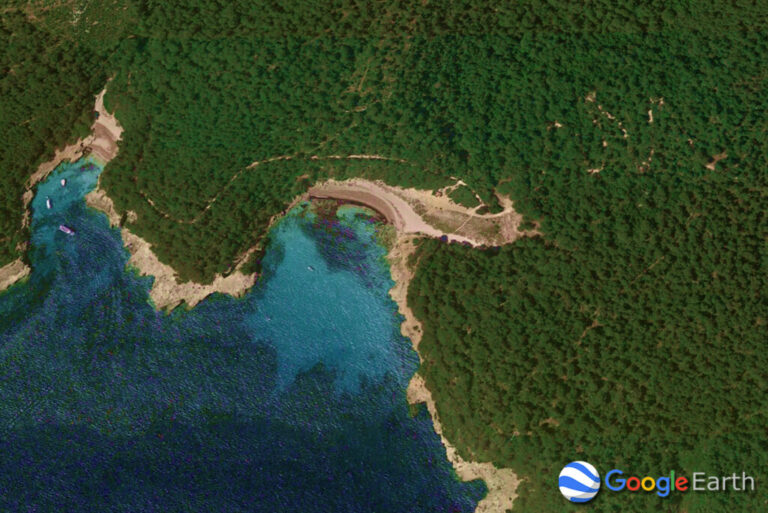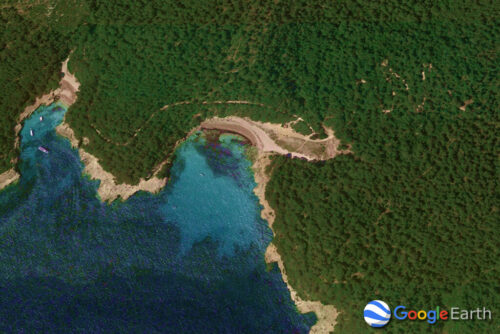 Cala Escorxada as if in the Caribbean
This beach is only suitable for the most adventurous, as you have to walk between 40 minutes and 1 hour from the car park to reach it. However, more and more people are choosing to visit Cala Escorxada, to enjoy the views along the way and also to do some exercise.
As you can imagine, it is a totally unspoilt beach with no services , but its coastline is often visited by boats. In Cala Escorxada you will find a paradise with white sands and crystal clear water that is becoming increasingly popular with travellers.
Cala Turqueta a wonderful postcard beach
A hidden creek in the middle of nature, offering stunning views thanks to its pine trees, white sand and the blue of the Mediterranean.. Although it is an unspoilt beach, it has a car park, where you can also find toilets and a beach bar, and has a lifeguard on the beach.
After leaving the car, you have to take a 10-minute walk to get to Cala Turqueta. There are often tourist boats that leave from Ciutadella and Cala Bosch, so it can be more crowded at times.
Cala des Talaier: a small paradise
One of the smallest and most secluded coves on the island, with waters so crystal clear that you can see the bottom of the sea. ¡Ideal for discovering the sea life of Menorca! As it is so small, it tends to get crowded in summer, so we recommend visiting in the morning.
You can leave your car in the Son Saura car park, another very beautiful beach in the area, and walk to Es Talaier along the Camí de Cavalls. This path is very popular for its scenery and in just 15 minutes, if you find the shortcut on Google Maps, you will reach Cala des Talaier.
5 unmissable coves in the south of Menorca

¡Discover Minorca and its hidden beaches!