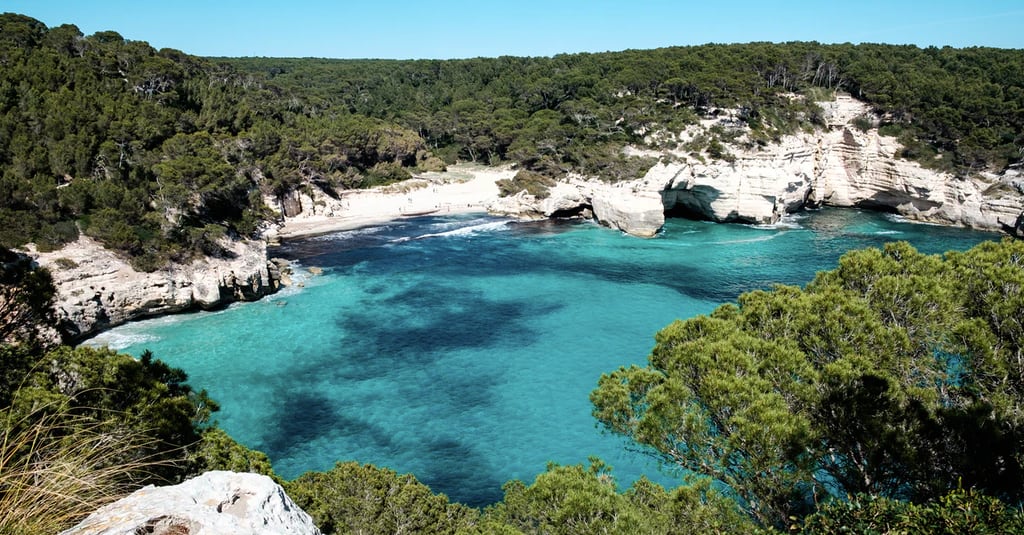 Hidden beaches in Menorca
Do you want to discover hidden beaches in Menorca and outside the typical tourist routes? In this article we will tell you about our 5 favorite beaches and coves that are little known and that you can surely enjoy almost alone.
Being small hidden paradises and generally remote, we always recommend that you bring food, enough water and good shoes. Find out below 5 hidden beaches and coves in Menorca to enjoy and relax this summer!
Our selection of the hidden beaches in Menorca: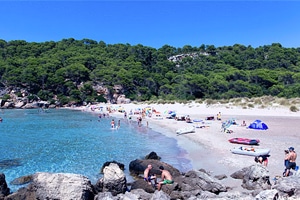 Beach des Bot
10 kilometers from Ciutadella and to the north of the island is Playa des Bot, with waters so transparent that they make the Mediterranean look like a swimming pool. Is about a virgin and very quiet cove , with white sand and shallow waters.
Playa des Bot is located within a protected natural area , called Natural Area of Special Interest (ANEI) by the Parliament of the Balearic Islands. If you go by car, you can park in the Cala Algaiarens parking lot and then walk 1 kilometer to the beach.
Cala Pilar
Another hidden cove to the north of the island, which is a bit difficult to get to and therefore you will surely find a very quiet landscape with few people. Stands out in Cala Pilar the reddish sand , which together with its dark-hued stones contrast with the blue of the Mediterranean.
By car, you must take the Camí del Pilar at kilometer 34 and leave the car in the parking lot that you will find there. Later, you have to walk 2 kilometers to get to Cala Pilar , along a path with great views of the entire north coast of Menorca.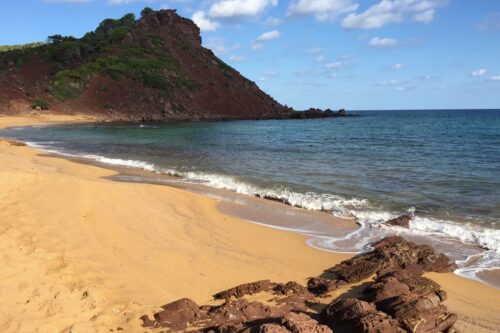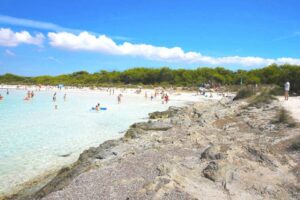 Cala Trebalúger
A completely isolated cove in the south of the island, which you can only reach on foot. The best way to access Cala Trebalúger is from Cala Mitjana, where you must take the path to the left. It is a 40-minute walk, but the path is flat and has pine trees that protect you from the sun. For its location, Cala Trebalúger is surrounded by nature that combines pine trees and rocks.
Cala Pregonda
An almost completely virgin cove, with only 3 houses and a great landscape. In Cala Pregonda we also find a reddish sand with crystal clear and very calm waters . It is a beach well known by locals, so it is usually more crowded than the others. It can only be accessed on foot through the Camí de cavalls. You can leave your car in the Binimel·là beach parking lot and walk for about 30 minutes.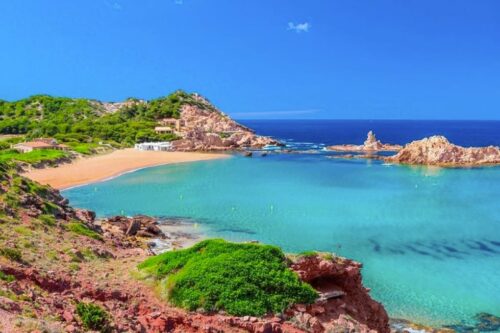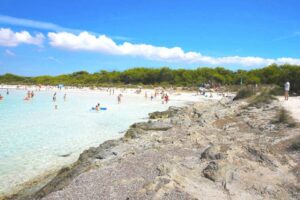 They are Saura
In the bay of Son Saura we find two sandy areas: platja d'es Banyul and platja Bellavista . This area has a unique landscape, which combines white sand, rocks and pine forests on a flat terrain. With the car, we must take the exit of Son Saura and after 12 kilometers we will arrive at the parking of this bay. The beaches are located next to each other and are large, with shallow and calm waters.
I hope you liked this article about the hidden beaches in Menorca, Thank you for your visit