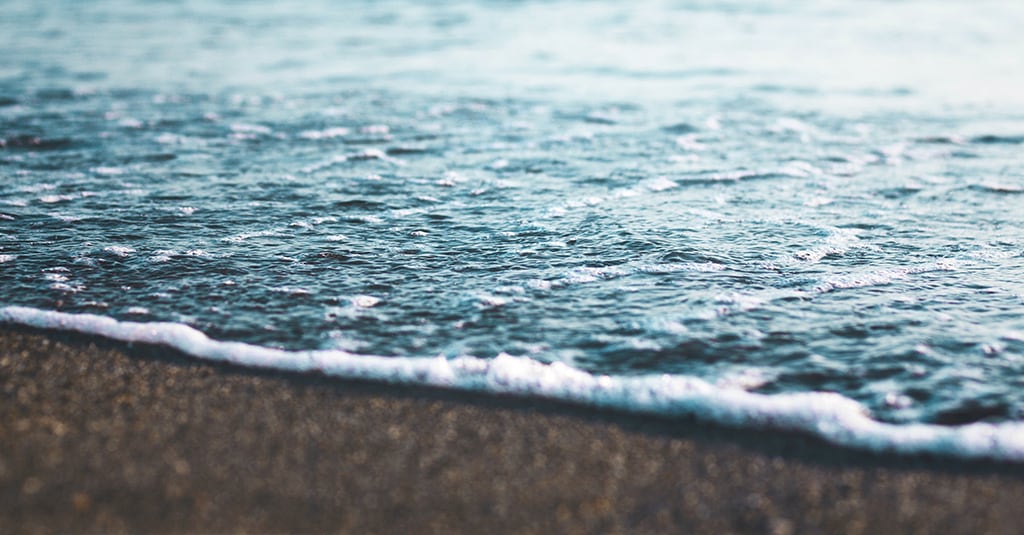 Here you have 5 nudist beaches in Menorca to enjoy . On the island of Menorca there are spectacular beaches and coves, which marvel at their landscapes and crystal clear waters. And although there are no exclusively nudist beaches, there are some where locals and tourists practice naturism with total freedom .
If you are looking to relax on a paradisiacal beach and free yourself from your swimsuit, then this list is for you. Keep in mind that these beaches are mixed, so nudism is usually practiced in less crowded areas to respect other visitors. Find out below 5 beaches and coves to practice nudism in Menorca .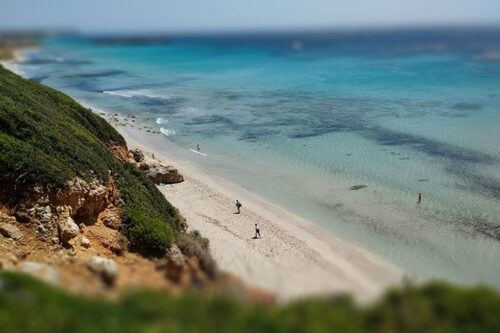 Binigaus Beach
In the newspaper El País, Binigaus was chosen as one of the best nudist beaches in Spain. But the nudist sector is located at the western end of this beach, with crystal clear waters and fine white sand.
To get to this beach in the south of Menorca you can leave your car in the Santo Tomás town parking lot and from there walk 10 minutes to Binigaus along the famous Camí de Cavalls.
5 nude beaches in Menorca
It is Grau
Known among the Menorcans as the largest nude beach on the island , Es Grau has an extension of 600 meters and a landscape reminiscent of the Caribbean, with shallow and crystalline waters.
For its characteristics, it is a beach very frequented by families , but you can practice nudism freely. To the north of the island, Es Grau is located near the town of the same name and is an ideal place to enjoy the sunset in summer.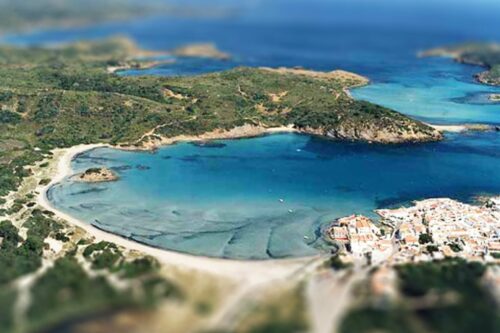 5 nude beaches in Menorca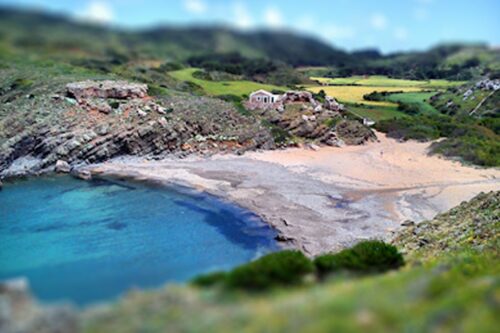 Calderer cove
In the north of the island, Cala Calderer is a beach with difficult access , but that makes it a much more private and quiet place. It is a virgin cove very close to the mountain, which offers spectacular views.
To get to Cala Calderer we must go to the town of Es Mercadal, and then turn off to Binimel·la where you can park. From there, you have to follow the Camí de Cavalls for approximately 5 kilometers until you find the cove.
5 nude beaches in Menorca
Cala Macarelleta
One of the best known coves on the island and the little sister of Cala Macarella, which is located right next to it. In summer, this beach is very crowded for its charm , which attracts tourists from all over the world.
Cala Macarelleta is a small and unspoiled cove that allows nudism. You can get to it from Cala Macarella by the Camí de Cavalls or cross the path cut into the cliff that connects these two beaches.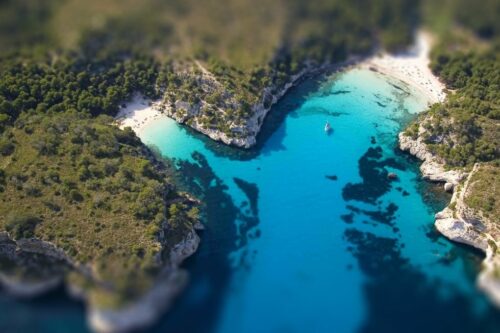 5 nude beaches in Menorca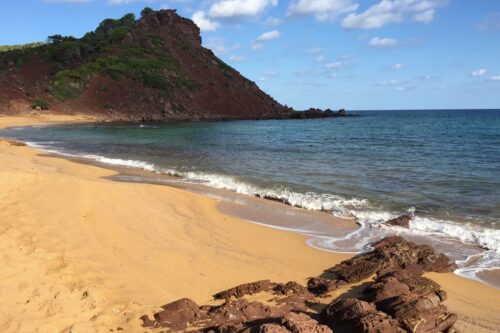 Cala del Pilar
At the last place on the list we find Cala del Pilar, a nudist beach near Ciutadella. This cove stands out for the particular reddish color of its sand and the high sandbanks that surround it, creating a unique landscape on the island.
A virgin beach perfect for nudism, ideal for those looking for tranquility, since its access is difficult. To get there by car, at kilometer 34 we must take the detour towards Cala del Pilar. We park in the marked parking lot and continue on foot for approximately 30 minutes. Although the road is long, this beach is worth visiting for its incredible scenery.