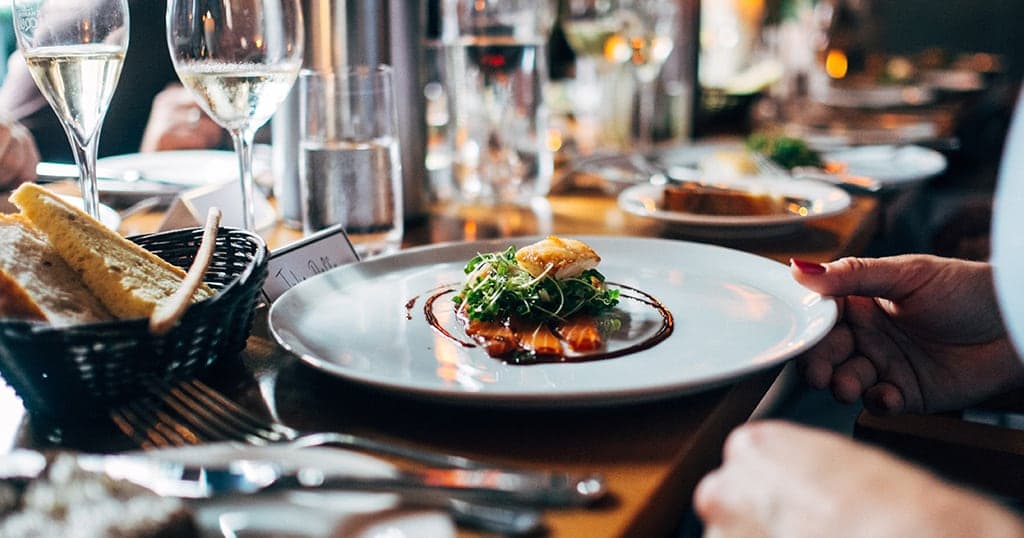 The 6 best restaurants in Menorca
One of the ways to know the culture and history of a place is through food. In Menorca you can savor the land and the Mediterranean with millenary dishes and other more modern ones.
On the island, not everything is coves and beaches, but The tourism foodie is gaining more and more ground and this is due to its high quality and varied proposals, although the fish and shellfish of the Mediterranean undoubtedly stand out.
In addition to the traditional restaurants with their history and tradition, in Menorca you will find high-level gastronomic proposals and even chefs with Michelin stars. Discover below the best restaurants in Menorca!
Balearic coffee
We start with a classic of the island and that today is considered one of the best restaurants in Menorca. Founded in the 70s, Café Balear is located in the port of Ciutadella and specializes in fish and shellfish. It even has its own fishing boat, Rosa Santa Primera, which has brought fresh produce to the restaurant every day for more than 20 years.
Among its most popular dishes we find: fried lobster with eggs and potatoes, grilled ciutadella prawns and lobster with onion. For the quality of its dishes, Café Balear has been awarded a Sun Repsol .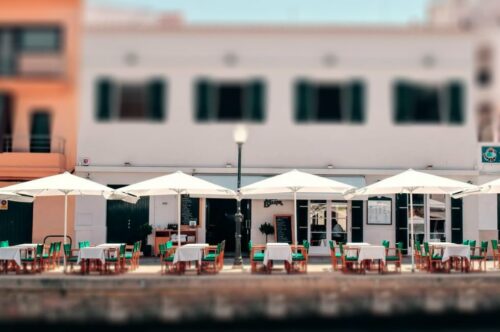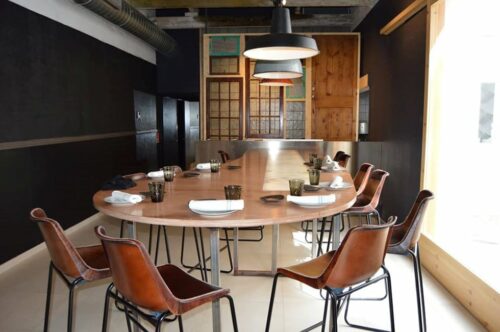 Smoix
In an old shoe factory in Ciutadella it's found the hotel and restaurant Smoix . It is directed by chef Miquel Sánchez who has transformed it into one of the best restaurants in Menorca, and has the distinction of a Repsol Sol and Bib Gourmand in the Michelin guide, a category that marks the good value for money.
On the plates of Smoix Haute cuisine is combined with local products , to honor the island. It has different menus per season where legumes, vegetables and fish are always participants. It stands out for its industrial decoration taken care of in detail and the exquisite presentation of its dishes.
S'Amarador
At the port of Ciutadella it's found S'Amarador , a restaurant with a wide variety of fish and seafood from the area . From the hand of chef José Luis Ruesca, in this place you can try traditional Menorcan food with products of the highest quality. And what to eat in S'Amarador ? Its specialties are: red lobster stew, black rice with cuttlefish and prawns, monkfish casserole with clams from Menorca, among other delicacies.
It has a terrace that looks out over the port, another that looks out over the city, and an internal patio. In addition to being considered one of the best restaurants in Menorca by locals, Great Spanish chefs such as Ferran Adrià have also passed through here .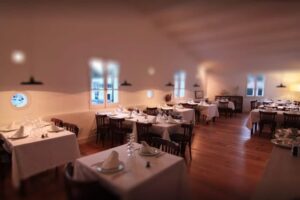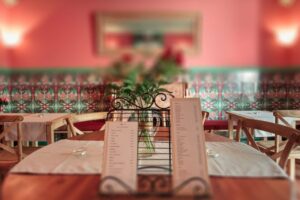 Hotel Jardí de Ses Bruixes
A hotel boutique in the Mahón area where it stands out its cafe & restaurant, located in a dream patio . As its name implies, Hotel Jardí de Ses Bruixes takes us to a magical world in a secret garden in the middle of the city.
It is one of the best restaurants in Menorca for its surroundings, but also for its menu, in which products abound km. 0 and seasonal . There you can enjoy breakfast " slow With homemade pastries or try the delicacies of chef Andy Boman.
It's Cranc
Considered one of the best restaurants in Menorca and also one of the most famous, It's Cranc stands out for its simplicity and quality . Located in Fornells , Menorca's lobster capital, this restaurant retains its simple essence as a fishing bistro.
Their fame is due to the fact that, according to themselves and their visitors, they have the best lobster stew on the island . In addition to his secret recipe, It's Cranc It has its own tank of local lobsters that ensures the best quality and freshness in each dish. And its growing popularity means that getting a table at It's Cranc in high season it is mission impossible.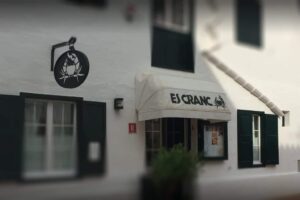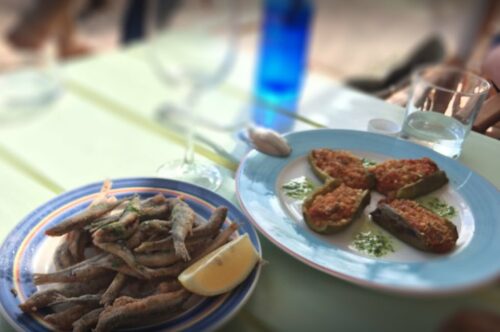 The Cachito Mahón
A classic place, created in 1980 by a group of Madrilenians who fell in love with the island and wanted to start a new life here. El Cachito stands out for its large terrace on the Levante dock overlooking the Club Marítimo de Mahón, its boats, the Isla del Rey and the blue of the Mediterranean.
Although its cuisine is clearly Mediterranean, in El Cachito's dishes you will find influences from different regions, inherited from the chefs who worked there, from Italy to the Basque Country. Its menu changes every season and among its most famous dishes are: the squid pan, the vegetable wok with fish and the octopus and sea bream ceviche .
Do you need a car in Menorca?